Gre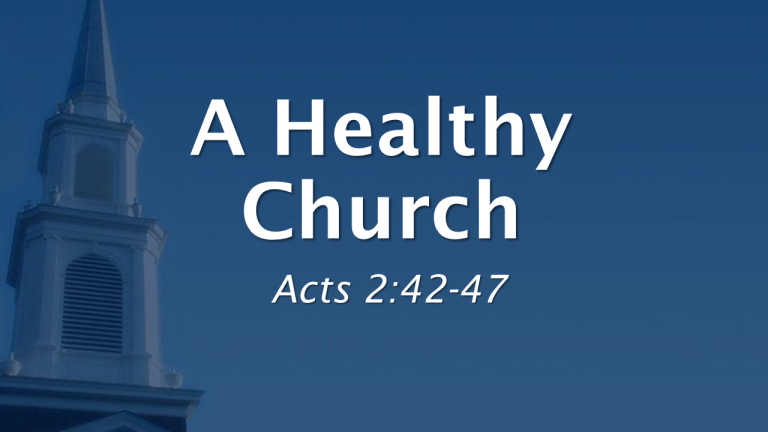 etings Brothers and Sisters!
Last Sunday we looked at Acts 2:42-47 where Luke records for us those areas in which the early church in Jerusalem were devoted to 1) The Apostle's Teaching (Word of God), 2) Fellowship (Koinonia), Breaking of Bread (Lord's Supper), and to prayer. As a result of these healthy habits, "the Lord added to their numbers daily those who were being saved" (Acts 2:47).
I challenge us as a church, to examine ourselves and see if we too are devoted to that which builds us up as a church body. If we want to be a healthy church, one that is "Making a Kingdom impact on our community causing hearts to turn to Jesus," we need to be devoted to those things God has provided us to grow strong and effective. And if we are weak in any of those areas, are we willing to make the "lifestyle changes" needed to become healthy? I pray we are. 
In Christ,
Jason