Our Bible studies are small groups where we can grow in faith together, through individual perspectives and insights as we study God's Word. It also give an opportunity to meet new people and build relationships. The children's classes are divided by age group and we provide a variety of adult classes. We also have a nursery on Sundays and Wednesdays for children up to 3 years of age. Check out the different classes below to find the one that best fits you.
Wednesday Night Bible Study
Join us Wednesday night at 6:30pm as we learn and understand God's Word together.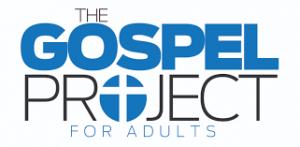 The Gospel Project is an outgoing adult bible study where we encounter the gospel of Jesus Christ on every page of Scripture. This Christ-centered Bible study helps us turn the Gospel into a Gospel culture and motivates us to carry out the Gospel mission in our daily lives.
Offered Sundays in the All Generations Class - teacher is Erin Wieneke.
Bible Prophecy and Today
A verse by verse bible study looking at bible prophecy and history of the bible revealing God's word and His revelation of Jesus Christ as our Lord. This class also looks at eschatological events in the bible and how it ties into our times today.
Offered Sundays in  Bible Study - teacher is Steve Dragoo


Explore the Bible is a series for multiple age groups and takes us on a book-by-book journey through the Bible and promotes transformation through God's word in our daily lives. God is calling us to do more than just read the Bible. He is calling us to know it and live it out.
Offered Sundays in
Senior Adult - teachers are Marlene Koehler and Linda Wheeler
Preschool and Kindergarten - teacher is Nikki Cook
All Together Now
All Together Now is a curriculum for kids in grades 1-5 that is geared for classrooms with multiple age groups combined in one class. Children will experience their God up-close-and-personal. These lessons will help kids understand exactly who God is, what He does and how He matters in their lives.
Offered Sundays for kids in 1st - 5th grade